Kenya Tanzania Shuttles Transfers
Kenya is a country in East Africa. It is known as "The Republic of Kenya". The capital city of Kenya is Nairobi. It is a leading travel destination in the world, due to its scenery, magnificent wildlife and pleasant year round climate. Safaris actually first started off in Kenya. When doing a safari in both Kenya and Tanzania, the best way to connect to these two countries is by use of shuttle transfers. Impala Shuttle is one of the shuttles that does connect tourists from Kenya to Tanzania and vice versa. It is also time and cost saving.
The shuttles depart daily from Nairobi CBD and head to Tanzania passing through the Namanga border. If your safari starts in Arusha, the shuttles stops in Arusha town where you will find your tour operator in Tanzania waiting to pick you up. If going to climb mount Kilimanjaro, the shuttles drop you in Moshi town in Tanzania which is close to the mountain gates.
Transfers for a safari from Kenya to Tanzania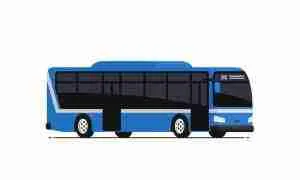 Tourism in Kenya is the second-largest source of foreign exchange revenue following agriculture. One of Kenya's most significant attractions is wildlife viewing. These include large cat species such as lions, leopards and cheetahs, as well as elephants, rhinos, and giraffes. All of these animals may be seen in their natural habitats during a wildlife safari.
Tourists like combining a safari in Kenya and Tanzania. This is also a great idea. If your safari is starting in Kenya, after your first half in Kenya is done, you can book a shuttle bus to get you to Tanzania or even better book a private transfer which will be flexible with your timings, pick up and drop off locations in Tanzania.
The same shuttle bus companies like Impala Shuttle or Nairobi Arusha Shuttle buses offer private transfers too. We have smaller luxury vehicles meant for private transfers according to the number of passengers. Our prices are customer friendly and sometimes negotiable.
The people of Kenya are generally known to be welcoming and friendly to tourists and foreigners. Local culture, cuisine and lifestyle serve as attractions in addition to the better-known draw of the wildlife. Kenya is a unique travel destination, offering an unrivaled list of safari experiences, all within close proximity to each other. As a result, it's a place for all travelers regardless of their interests, budget, and available time.
To visit Kenya as a tourist you will need a visa specifically a Tourist Visa, a tourist Visa generally lasts for 30 days. One can apply for a Kenya Tourist Visa at the official website of Kenyan Embassy e-visa
Documentation you need to cross the Kenya Tanzania border (Namanga)
Your Passport
A yellow fever card
Proof of Covid-19 vaccination or a -VE PCR test certificate.
A visa for non-residents
About Kenya Visa Application
What is an eVisa
An eVisa is an authorization document issued in PDF format which allows visitors to travel to a Kenyan entry point. The eVisa should be presented to an immigration officer at any point of entry who grants the right to enter the Republic of Kenya by issuing visitors pass and endorsing it on the holders passport. Single Entry Visa for Nationals issued with Visas on application is valid for travel within 3 months from the date of issue. Single Entry Visa for Countries and Persons who require referred Visas is valid for travel within 1 month from the date of issue.
How to verify an eVisa
Once you receive the e-visa, you can travel to an entry point where your passport will get a stamp. The visa is accessible for viewing by your airline, or at port, through an electronic system managed by the Kenyan Government.
Steps to follow when applying for an eVisa
Visit e-visa website
Click on Create an account.
Click on Evisa Application
Fill Application form
Pay Using Visa Card, Mastercard and other debit or credit cards.
Await approval then download and print the eVisa from your account.
Present your printed eVisa to the immigration officer at the port of entry.
Please note that;
Incomplete visa applications will be rejected.
Each adult visitor to the Republic of Kenya should submit e-visa applications in their personal eVisa account. Parents can apply for their children in the parents account.
It should take at least 2 working days to get your eVisa.
Visa processing fee is non refundable.
The possession of an eVisa is not the final Authority to enter The Republic of Kenya.
You require a visa prior to entry into The Republic of Kenya.
You must present an  e-Visa printout at the port of entry.