Nairobi-Arusha-Moshi Private Transfers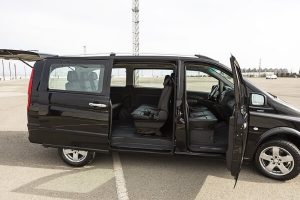 If you're looking for a perfect Kenyan or Tanzanian vacation with friends or family, Nairobi and Arusha is an obvious answer. These two touristic places are among the most popular destinations in East Africa. Nairobi is the capital and largest city of Kenya. Arusha is a gateway to safari destinations and to Africa's highest peak, 5,895m Mt. Kilimanjaro. With our Private Transfer Nairobi Arusha, we connect these two cities and make it easier for your to tour around.
Once you get there, do you know how you're moving around? It's not about arriving and just booking any transportation service in Nairobi and Arusha, if you want to make the most of your vacation, hiring a private transportation service is the best way to go. Especially if you're traveling with a group, it will ensure your safety and comfort.
Make the most of your vacation with Private Transfer Nairobi Arusha
You might be coming for a destination wedding. Or perhaps you're planning the trip to finally pop the question. Maybe the reason for your travel is a corporate event. Whatever the reason may be, you're going to need transportation. Hiring a private transportation company will not only ensure you get from point A to point B, but it will also give you guarantee that you will be traveling safe and sound.
From the airport to your accommodation and around the city. Having a local private transportation service in a new country, not only gives you the advantage of traveling safely but also gives you the insight only a local can give you. From recommending the best spots for scuba diving and snorkeling our pristine waters, to honest recommendations for local food. Comfort is one of the most important things to look for in a vacation, so getting in contact with a committed and reliable company is the way to go.
Whether this is a birthday trip, fishing trip, business trip, wedding destination, etc. Impala Shuttle offers reliable and professional services that will make your getaway even more memorable. With our services, we provide the highest levels of comfort and safety for your trips.
Comfortable Vehicles for You and Your Loved Ones
We have a variety of transportation options to fit your needs. Whether you're only traveling with your family or with a group of friends, you can rely on us to take you where you need. SUV, Sedan, buses, Private Vans and Luxury Vans. Our vehicles have enough space for you, your party, and your luggage. Fully insured, our vehicles meet the standards of safety to ensure your well-being.
Passionate about what we do, we go above and beyond to ensure your satisfaction. All our drivers are courteous, trained and professional to make certain you feel as safe and comfortable as possible. Book Now!